Parcours Ouvert
Overview
Program at a glance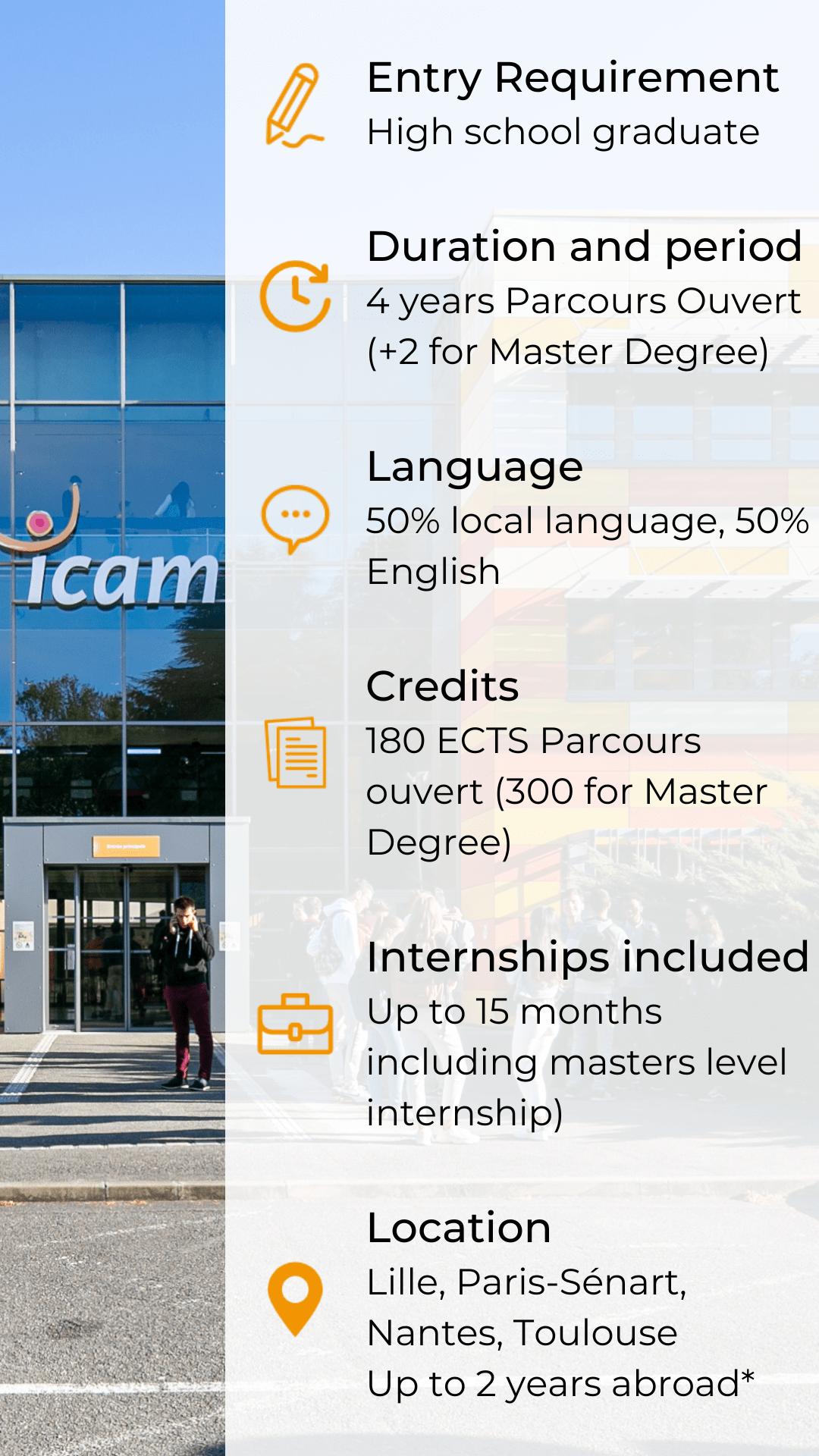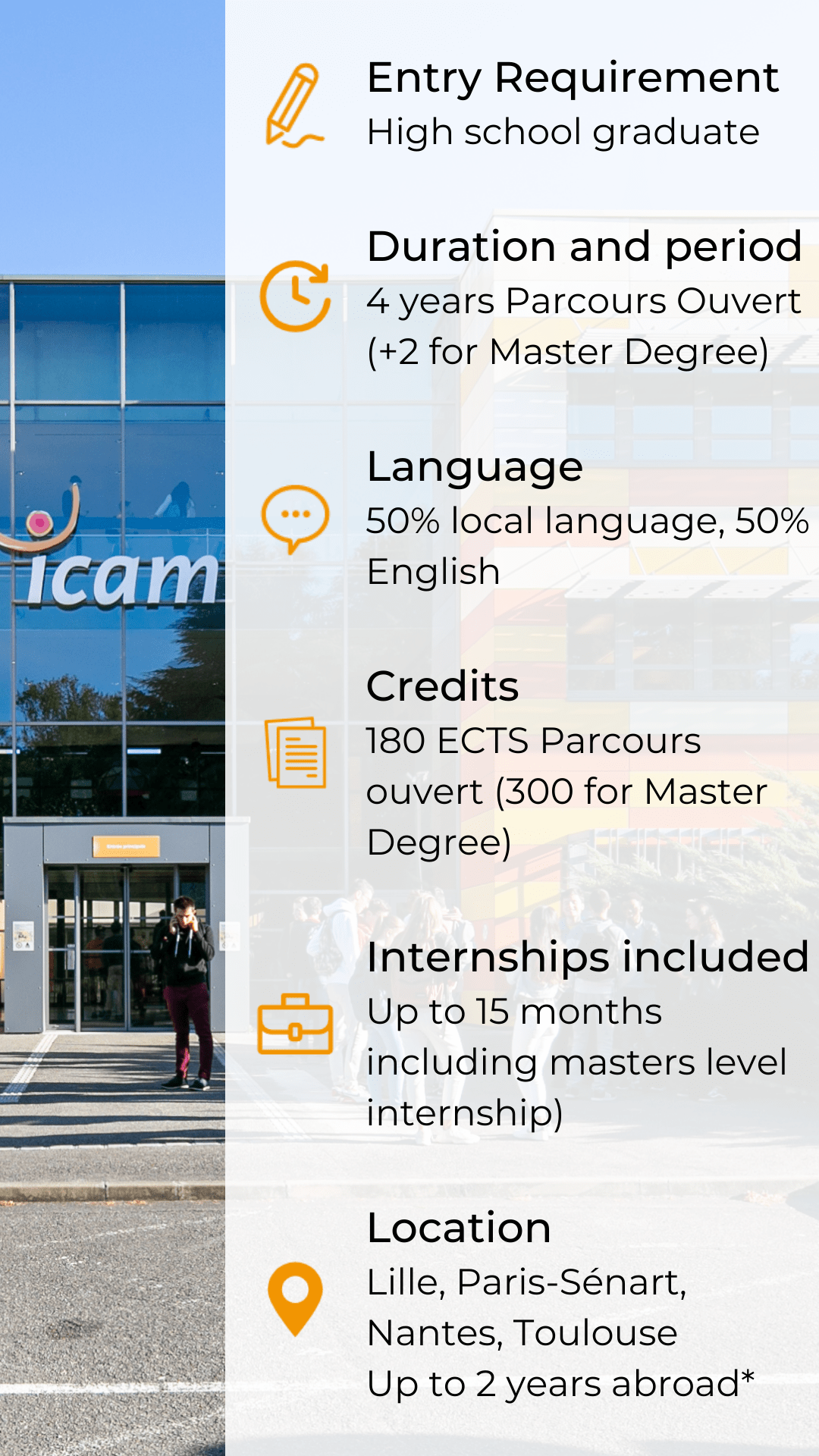 Why choose this program?
The Parcours ouvert is an international undergraduate program in General Engineering, run simultaneously on all Icam campuses in France and abroad (Brazil, Cameroon, and the Democratic Republic of the Congo). The 4-year undergraduate engineering program will prepare you for a seamless transition directly into Icam's Master's Degree in General Engineering. After completion of the full 6 years at Icam, you will be eligible to graduate with a Diplôme d'Ingénieur in General Engineering, internationally recognized as a Master's degree. 
The Parcours Ouvert was designed to respond to emerging industry trends, encourage R&D, and adapt to evolving student profiles. Industries are looking for engineers capable of:
greater creativity and innovation

complex problem-solving and critical thinking

and are entrepreneurial
The Parcours Ouvert also takes into account evolving learning trends. The Parcours Ouvert uses the Active Learning approach: Problem-Based Learning, Project-centered activities complete with labs, specialized instruction, and extensive international experience. You will develop your creative and collaborative skills, as well as your ability to adapt to new situations.
Program highlights
A pluridisciplinary course in general engineering covering 4 engineering and technical fields as well as management and social sciences that will prepare you to deal with large scale and complex engineering projects – 

See academic fields below.

 

Up to 15 months of internships, ensuring extensive exposure to industry and professional experience

Creativity and collaborative skills will be at the center of your work. From experimentation to conceptualization, you will design and develop solutions that will meet tomorrow's technical challenges.

International exposure is addressed in two ways: 
1 – A minimum of 1 year, and up to 2 years, at one of the Icam campuses abroad at years 3 or 4.
2 – Regular feedback sessions with the other international campuses are scheduled throughout the program. This gives you the chance to discuss your problem-solving approaches and solutions. Furthermore, this international and intercultural exposure will prepare you to analyze situations thanks to a greater understanding of cultural norms and perspectives.
Who is it for?
For degree-seeking students holding a valid high school certificate or diploma from France or abroad

For incoming visiting students from partner universities or free movers who are looking for a unique learning experience at a French engineering school for 1 semester or a year
Location
French Icam campuses: Lille, Nantes, Paris, Toulouse

International Icam campuses: Brazil, Cameroon, and the Democratic Republic of the Congo

*For students from countries where Icam is not present: First 2 years in France, then up to 2 years abroad at a different international Icam campus.
Language of Instruction
The first 2 years are taught in French; the last 2 years are in English on all Icam campuses. 
Requirements: minimum A2 in French (pre-intermediate), B2 in English (intermediate).
French as a second language classes are available to improve french proficiency.
Icam's Active Learning Approach
The globally-conscious students in Parcours Ouvert are prepared to face the world's complex challenges. In order to prepare you for the transition from the classroom to the workplace, the program focuses on competency-centered learning through active learning:
how and where do I  access new information that may lead to the resolution of the problem

?
The approach emphasizes the ability  to acquire and deploy the necessary skills that will enable you to identify and solve real-life problems. Assessment of what you as a student have learned is based on whether you have mastered a given competency.
Problem Based Learning [PBL]
This educational activity structures the typical academic week
Problem solving is done collaboratively – "…Together we go further"

Students generate learning outcomes through real-life situations

Students contribute to and benefit from enhanced group collaboration & communication

Students adapt to a variety of team working environments
Discover it in video:
and watch full webserie about Parcours Ouvert!
Project Based Learning
This pluridisciplinary learning approach places the students in realistic and complex situations where they are able to apply and develop the desired competencies while working on long-term and in-depth team projects. It calls upon the students' understanding of a wide range of engineering, managerial and interpersonal skills.
The image below shows some examples of multidisciplinary projects that Parcours Ouvert students work on over the years.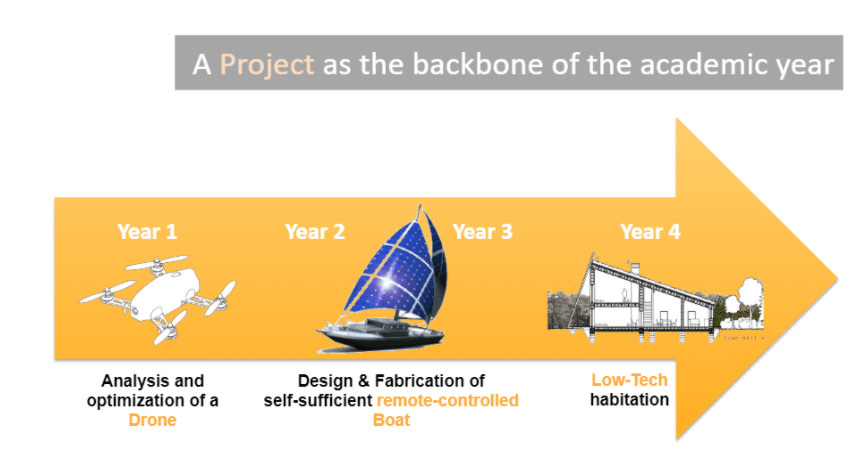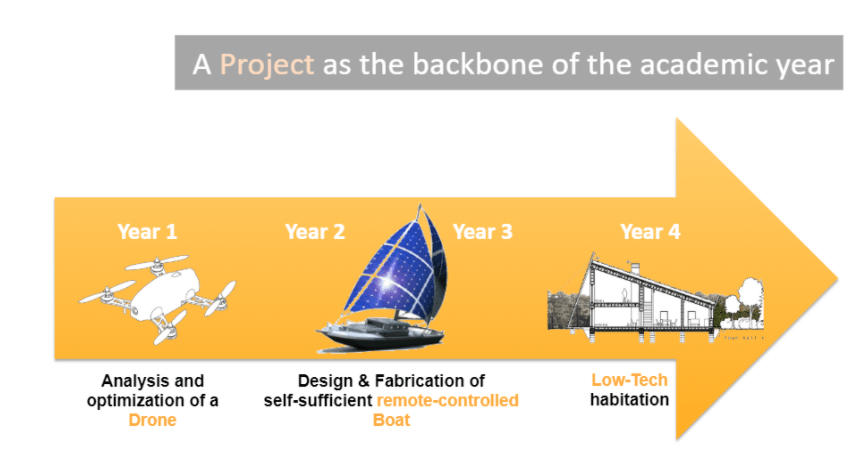 ---