Depth-Lab


The Depth-Lab research platform benefited from  a financial participation of the Occitanie region in the framework of the Regional Research and Innovation Platforms calls for tender.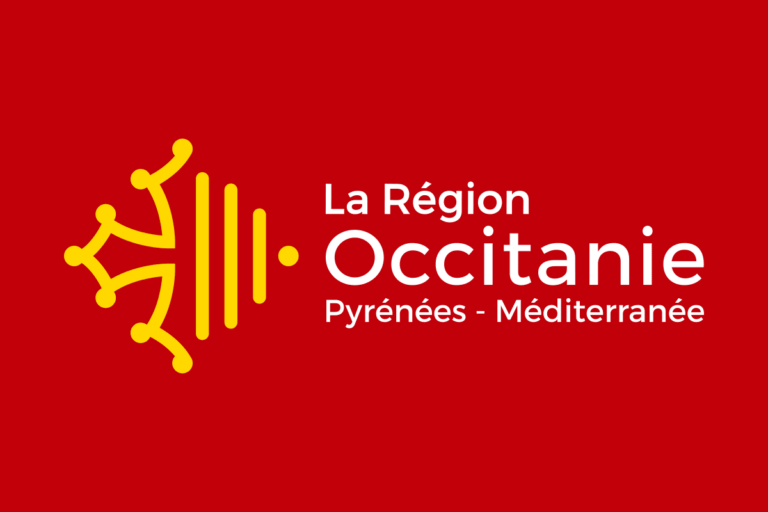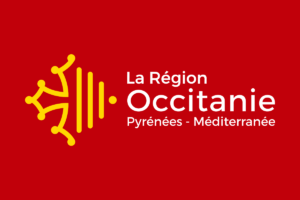 Objectives of the platform
Research platform for measuring the temperatures of components/modules/PCB critical points and for the characterization of innovative cooling technologies in controlled environments.
Electronic thermal platform at the interface between power module packaging  including Wide Band Gap semiconductors and thermal control technologies more generally in the field of Electrical Engineering.
Perimeter
Electronic Packaging, Wide Band Gap Components, Power Modules, Inverters/Equipment, PCBs with embedded chips, electric wires , electric connectors, etc.
Technologies of thermal control: air and liquid heatsinks, two-phases systems (LHP, etc,), ALM heat exchangers, DCJ, etc.
Application Domain: More Electric Aircraft, Electric and Hybrid vehicles, railways, etc.
Activities of the platform
Icam in the context of collaborative projects performs 1D/2D/3D thermo-fluid modeling and simulation for the comparison between experimental & simulation results in order to increase maturity level of technologies (cf. projects CHPA, THERMIMP3D, RECET4RAIL, GaNRET, COMOSIC, etc.).
The experimental aspects of collaborative projects are carried out on the platform.
Test benches design in controlled environments.
Junction temperatures measurements of Si & WBG(SiC & GaN) components.
Thermal measurements (TC, optical fibers in developement, etc.).
Fluid measurements: flow rate, pressure drop.
Platform positioning in term of  Technology Readiness Level (TRL)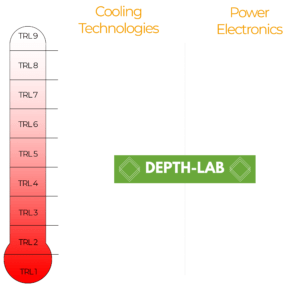 Test benches
The platform is equipped with numerous benches :
Two more benches are under development at the moment :
Skills on the platform
Fradin Jean-Pierre : Head of Rechearch, Icam project manager on many research projects, expert in electronic thermics for 30 years
Batikh Ahmad: Lecturer, Associate researcher at ICA, specialist in Fluid Mechanics
Castelan Anne : Lecturer, Associate researcher at LAPLACE, specialist in thermal management of electronics systems,
Sanchez Sébastien: Lecturer, Associated researcher at LAPLACE, specialist in Power Electronics,
Regnier Sophie: Lecturer, specialist in material science
Vouriot Jean-Marc: professor in industrial engineering, specialist in conception and CAD
Dezalay Alexandre: Research technician specialized in metrology
Marie Alexandre: Research engineer, specialized in thermal management
Nasri Abdelghaffar: Research engineer, specialized in power electronics
Vancamelbecke Johann: Research technician
Publications
Since 2020, the researchers associated with the platform have published multiple papers including the following :
SANCHEZ, S., NGUYEN, C., CADILE, C., FRADIN, JP., TOUNSI, P., REYNES, JM. (2020). Electrothermal Characterization of Double-Sided Cooling Si Power Module. In: Zamboni, W., Petrone, G. (eds) ELECTRIMACS 2019. Lecture Notes in Electrical Engineering, vol 615. Springer, Cham. https://doi.org/10.1007/978-3-030-37161-6_5
NGUYEN, Quang Chuc, TOUNSI, Patrick, FRADIN, Jean-Pierre, et al. Investigation on the use of the MOSFET SiC body diode for junction temperature measurement. In : IEEE THERMINIC 2020. 2020.
CASSOU, Anaïs, NGUYEN, Quang Chuc, TOUNSI, Patrick, FRADIN Jean-Pierre, et al. Extraction of compact transient thermal models for a global optimization of a power system based on SiC MOSFETs switches. In : 26th International Workshop on Thermal Investigations of ICs and Systems (THERMINIC 2020). IEEE, 2020.
FAVRE, J., IZOULET A., FRADDIN, JP, COCCETI F, Competitive implementation of a high value power module assembly line in a high cost country, SIA POWERTRAIN & POWER ELECTRONICS // Digital Edition 2021
BATIKH, Ahmad, FRADIN, Jean-Pierre, et MORENO, Antonio Castro. Additively manufactured lattice structure heat sink for railway power electronics liquid cooling. In : Therminic 2022: 28th International workshop on thermal investigations of ics and systems. 2022.
Member of Scientific & Technical Committee
IMAPS

THERMAL2023: 16th European Advanced Technology Workshop on micropackaging and thermal management Poiters futuroscope organised by IMAPS (International MicroElectronics and Packaging Society)
Visit the website

ASTE

Association pour le développement des sciences et techniques de l'environnement or "Association for the Development of Environmental Science and Technology"
Visit the website

Member of the clusters AeroSpace valley  and Derbi
Member of GIPI
Partners
Founding members
The Occitanie region has contributed financially to the calls for tenders in the context of the PRRI.
Research laboratories
IRT Saint-Exupéry

LAAS

LAPLACE