A school open to the world
Icam encourages its students to have many and varied international experiences, whether for semesters of study, internships, social missions, or even at the time of the Experiment, a period of a few months when students live an adventure far from home.
The school relies on its own international campuses, and also cultivates a strong network of partner universities in Europe, America and Asia.
Icam Campuses Around the World
IcamIcam regularly opens new international sites, which aim to train engineers in their country, and for their country.
The school currently has 5 international sites:
TheIcamInstitute, based in Douala (Cameroon) and Pointe-Noire (Congo)
Loyola Icam College of Engineering, Chennai, India
The Ulc-IcamIcamFaculty of Engineering in Kinshasa (DRC)
Unicap-Icam School of Engineering and Architecture, Recife,Brazil
Icam international strategy is to open campuses primarily in high-potential countries,whose economic and demographic growth will require the training of men and women who can meet the recruitment needs of companies.
Students at these international sites can follow a path leading to the Icam engineering degree,or obtain other diplomas according to the specialized courses offered: BTS, Licenses, Masters…
Icam training courses – in particular the Open Course – encourage exchanges of students between campuses,in order to fully experience this international dimension of the school. Semesters or years of study, but also rare are all opportunities to experience theIcam worldwide" experience!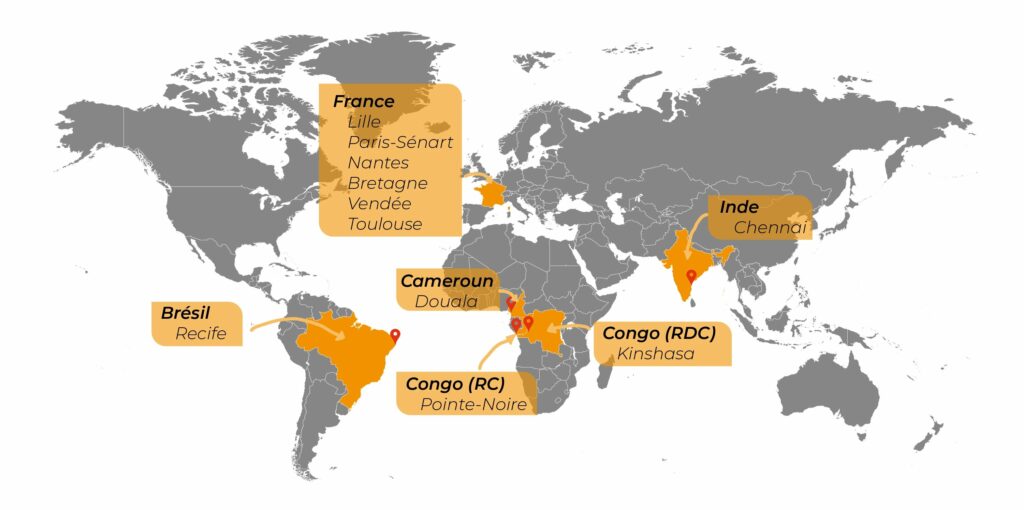 Partner universities in more than 20 countries
TheIcam forges a very privileged relationship with its international partners: it privileges the quality of relations to allow students to be welcomed in the best conditions, with mutual trust.
Students are invited to spend semesters or even years of international studies, so as to fully immerse themselves in the culture of the country. Some institutions have double-degree agreements withIcamwhich allow students to enrich their educational contributions and/or acquire a specialisation in a complementary field (such as management, for example), with the joint graduation of the Icam engineering degree and the diploma of the chosen foreign institution.
International partnerships are also being developed within the framework of the rare, for example, exchanges of PhD students wishing to carry out their thesis internationally, or the implementation of inter-site projects.